SPA – Portuguese Society of Authors and the AHP – Hotel Association of Portugal signed today, the 27th of September, the new protocol that regulates the remuneration due to the authors represented by SPA for the use of its works in the associated tourist ventures of AHP.
This protocol covers the functions of ambient music, public television communication, display of videograms and telephone calls throughout the resorts or local accommodations.
José Jorge Letria, president of the Portuguese Society of Authors, stated that "this new protocol, the third protocol already signed with AHP, is a result of the cooperation and cordiality with which the negotiations took place. It is proof that when the economic agents accept and respect the contribution that the author's work has in the economic activity and the representative entities of both sides act on the basis of good faith and the smoothness of procedures, everyone gains. "
Raul Martins, president of the Hotel Association of Portugal, said that "this renewed agreement is the result of negotiations in which the interests of both parties were weighed and the history of a work of mutual knowledge and respect between the institutions that have been developed since 2013."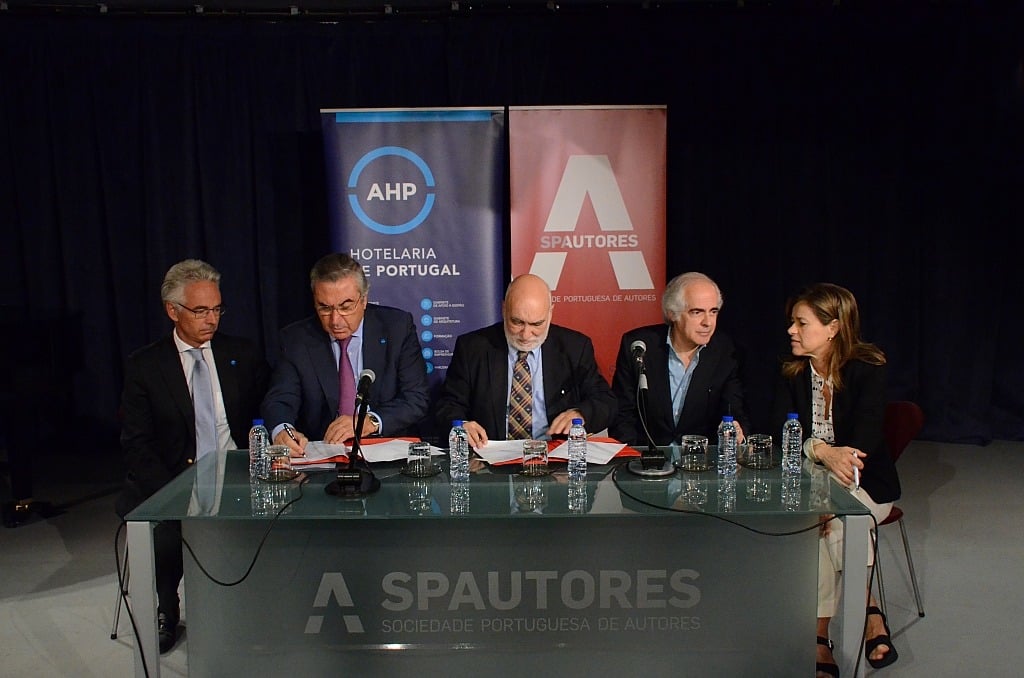 AHP – Hotel Association of Portugal is the largest employer association of the hotel industry, whose members represent more than 60% of the number of rooms in the hotel industry.

AHP is a century-old institution that promotes a set of services indispensable to small and medium-sized companies, focusing its action on the business and future of its associates and making it, therefore, of greater relevance in the associative space. It was recognized as a public utility association in October 2013.
Lisbon, September 27, 2017